by admin on Jan.14, 2009, under Reviews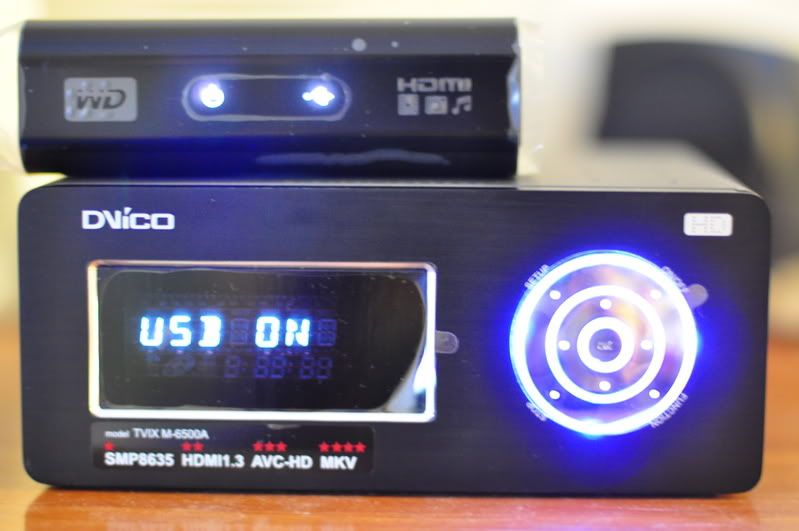 First off before I start I am sorry I cannot compare picture quality of the wd with other machines. I didn't realize the wd did not have component connections when I went to set it up at a friends place. But I did test on normal video out.
Ok now lets begin the first thing that strike me about this wd machine is how god damn small it is. So small that is so cute.
Updated the machine with the latest firmware using the usb key. Fast detect of the usb key and installation was straight forward lasting less than 5 minutes.
Went through the menu systems.. quick access using the tiny remote.
Ok I brought a long my trusty dvico 6500a as the hard drive machine.. Plug it in to the usb port of the wd machine.. WD took like 10minutes to detect it , could it be because of the one terabyte worth of media files in my dvico?? Will test it on a passport drive when I get it later for him.
After detection went through the menu system again to look for files to play. OK this is what I don't like of the wd machine.. the files selection is totally fugly . irritating by itself. If your movies folder have more than 300 files , god speed with you to find the files u want to watch.. don't know what wd was thinking when designing this. U have a maximum of 12 huge icons per page(I guess u can put pictures for each files, but I don't know how, and if u have 1000 files it will be crazy just to put a photo for each files) scrolling each icon will show u the name of the file.. u want more just keep on scrolling up or down .. and a new page will appear.. trust me its very irritating..but lukily its fast not like the hdx1000 which has a delay (but hdx1000 files system show names which is nice)
I don't know whether its me (didn't read manual) or just wd plain stupidity. The greatest peeve I have on this machine is the search function. Its non existence, WTF man … I click the search button on the remote to find my favourite scenes (like battlestar galactic season 3 episode exodus part 2, the scene where galactica jump into the skies above) and the bloody thing doesn't do anything. Just a bloody stop sign appears. Don't tell me I need to fast forward 16x to find a scene thats 1 hour ahead. Could it be I need to use a wd external drive??
Picture quality test from normal video out. I will try to do PQ on hdmi next time, but for now this little wd machine has quite outstanding PQ. I couldn't test "v for vendetta" as the wd machine cannot play any 1080p vc1 files. But the rest of the 1080p play with without a hitch sp far. Again because of the stupid wd search function not working I cannot test more into the film or critical intense scenes for stuttering. Only the start of each movie. Only one tp files had problem playing.
(will try to update with more info the next time)
Verdict
So to sum it up WD hd media player is highly recommended machine for the price range. Of course u get what u paid for, like missing convenience and missing extra functions like the big boys. But i am sure most people can live without those. Now for the biggy, actually i did mention that if i had the choice between the hdx1000 or this wd machine i will definitely choose the latter. But now I can honestly say that I prefer the WD HD media player more than the HDX1000/popcorn (until hdx1000 fix their dts downmix which they have been promising for what seem years) because it just works…
Like
Small casing
Cheap cheap cheap
PQ up to par with the big boys (normal video out review)
Dislike
File menu listing
No dts downmix
No search function
No bookmark
Update 1:
ok file menu listing got better thanks to input from members at lyn (lance, jayz75)…
according to them there a few steps to improve search and listing functions
u can actually go into the settings menu and change big folder listing to filename listing.. way cool!!!
for fast forward, when fast forwarding, press NEXT, it will jump by 10min interval.
excellent tips..
Update 2:
the wd cannot play flac??
Queen live in Montreal 1080p using flac for sound ..
AUDiO……….: English 2.0, FLAC from 24 bits 48khz PCM
English 5.1, 1536 kbit/s DTS core from 24 bits 96khz DTS HD
English 2.0, 128 kbit/s AC3 commentary with Brian May and Roger Taylor
works for video but no sound comes out . (dvico played this file without problem)..
MKV chapter selection for video playback for MKV with chapter support was on this file(hit the chapter icon.. and the list of song will come out to choose from) ….   :clap: and that feature the dvico 6500a doesn't have …
Detection of external hard drive 1tb as mention before has greatly decrease … less than 5 minutes…
Update 3:
Tested with hdmi already and i can say the colors and contrast is pretty good on par with the dvico 6500a, most of the 1080p (except vc-1 which was unplayable) played beautifully without any problems.
WD HD media player is not able to play flac even with optical out.
After much testing and setting up of the machine i am quite impress with its ease of use and quickness, its so much better than the hdx1000 players i experience before.
But i did notice that the Western digital external hardrive passport series, when you do off the machine, the hard drive does not turn itself off. I am sure WD it will be fix in the next firmware upgrade.
Update 4
It seems u do not need the optical to pass through dts or dd. The HDMI cable is also able to do it if you have the right avr.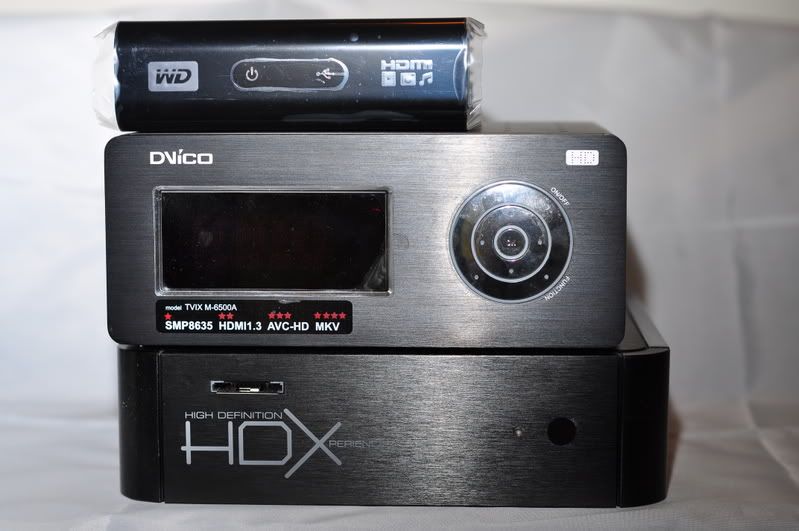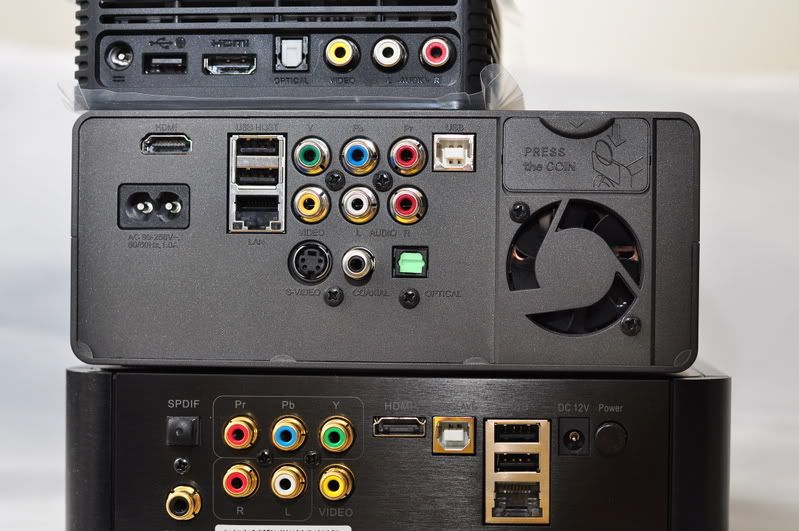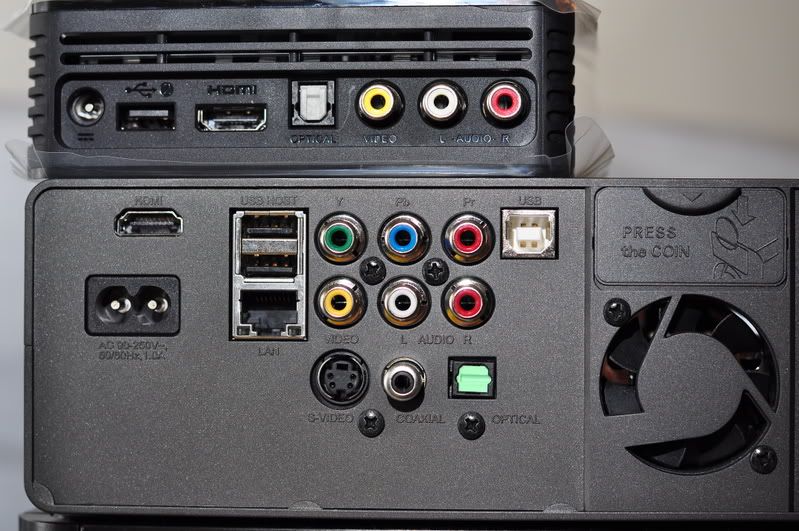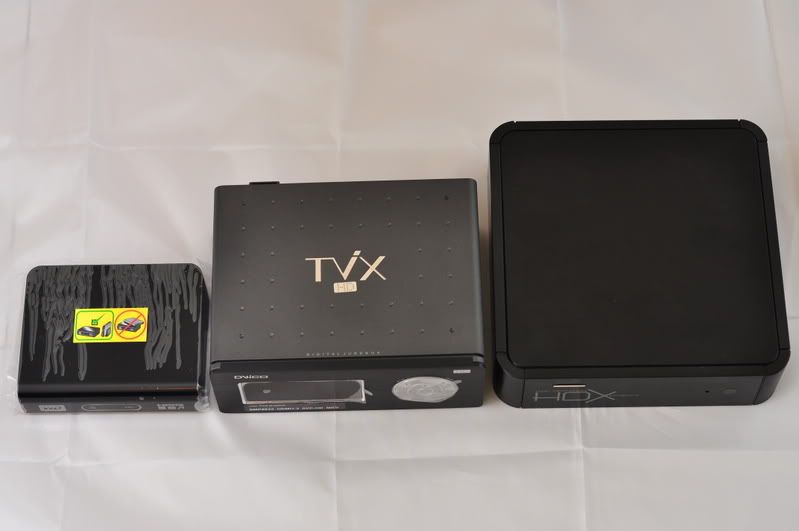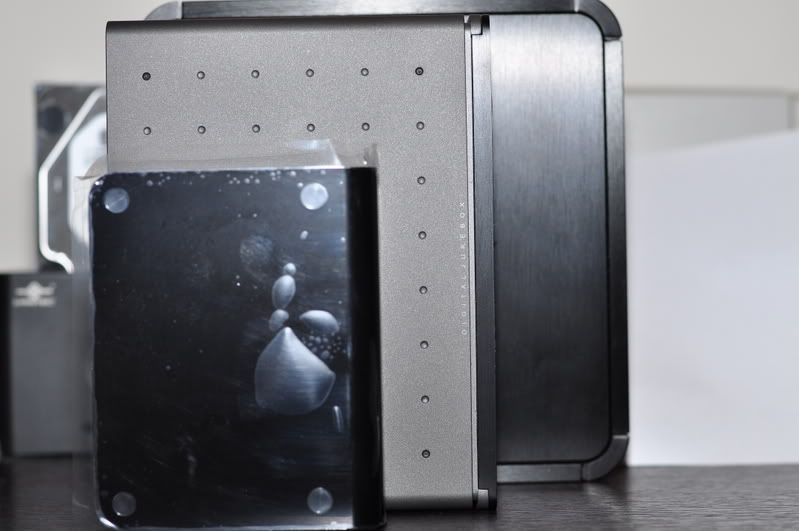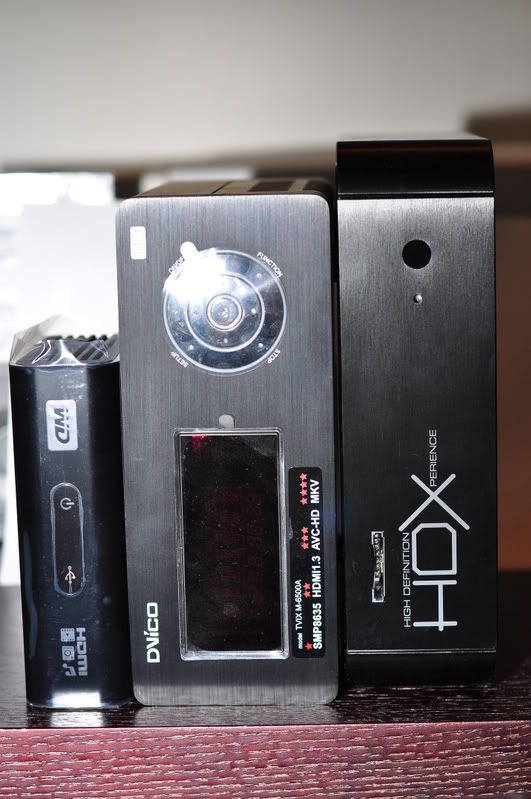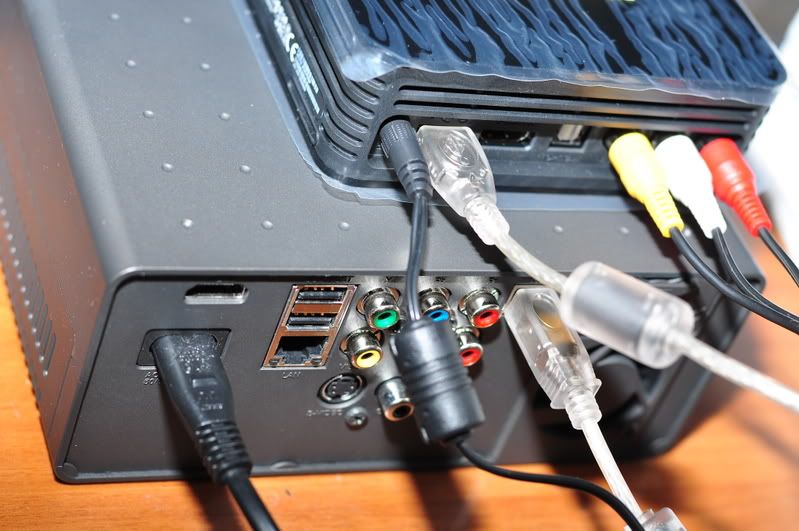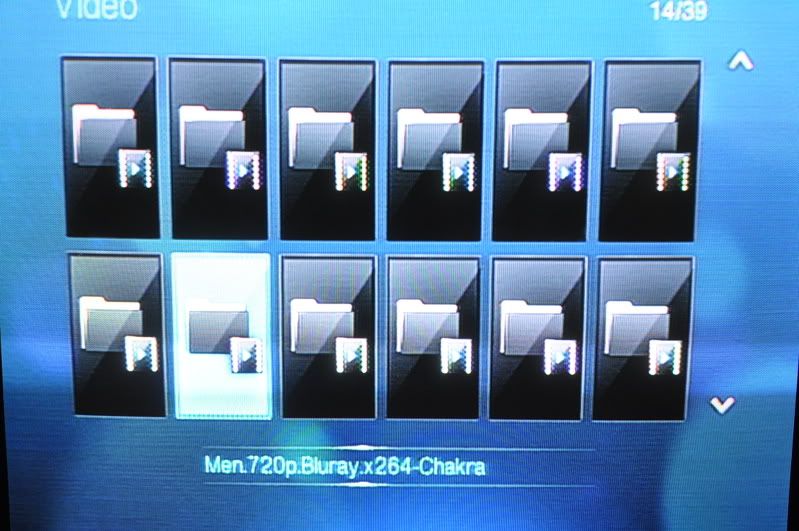 :6500a, Dvico, HDX1000, Tvix, Western Digital HD Media Player